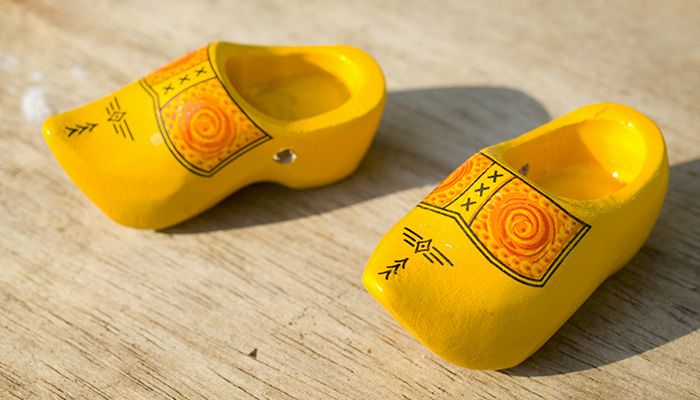 Sanita clogs are well known not only for their amazing style variety, but also for their durability, support, comfort, and classic construction. Known as "The original Danish Clog", they are a great option for those who work different industry and service jobs, such as kitchen positions, and medical fields, but can also serve as a fashion statement on a casual stroll through town. No matter what you are using them for, Sanita clogs will be able to keep your feet comfortable and supported for extended periods of time.
Are Sanita Clogs Made by Dansko?
This has been a common question among consumers for quite some, and for good reason. Dansko and Sanita both make clogs of similar style, and the two companies do indeed have a history together.
In short, no, Sanita clogs are not made by Dansko. This confusion comes from the similarities found in the two different brands, and their history together. Their relationship began in 1990, when two Americans traveled to Europe and discovered Sanita clogs, and brought them back to the United States to share them with their friends and family. When they realized how popular the clogs were becoming, they created Dansko, which means "Danish shoe", and started a partnership with Sanita, where Sanita would continue producing and selling their clogs in Europe, and Dansko would start selling Sanita clogs in the United States.
In 2007 the partnership ended, and in 2008 Dansko began making their own clogs, which were very similar to Sanita clogs. What this means is that if you bought Dansko clogs before 2007, you really bought Sanita clogs. After the partnership ended, the two companies became competitors, and Sanita continued to produce and sell their own clogs.
Do Sanita Clogs Run Small?
In general, consumers have reported that Sanita clogs do run on the smaller side, specifically in the shoe width. Because of this, you may want to try a larger size than your used to. This is especially true due to the nature of the clog design in general. A defining feature of a clog style shoe is that your heel is supposed to move up and down in the shoe while your walking. You should be able to fit a finger in between the back of your heel and the back of the shoe, to allow the up and down movement.
This feature can take some getting used to for someone who isn't used to a clog style shoe, but it's how they're designed.
Are Sanita Clogs Slip Resistant?
The answer to this question is, it depends. Many Sanita clogs are designed to be used for more casual purposes, where features like slip-resistant outsoles are not a priority. However, Sanita also has a collection of shoes, called the Smart Step collection, that does come with a slip resistant outsole, helping keep you protected and stable on wet and slippery surfaces.
The Smart Step collection seems to be a line designed to be utilized in a work environment, as the shoes also feature a padded instep, a carefully crafted anatomically correct footbed, breathable microfiber insole, and rocker bottom. All of these features make the shoes in this collection great choices for those looking for clogs that will keep their feet supported and comfortable during long work shifts. They are also APMA approved, meaning they support your foot health.
How to Stretch Sanita Clogs?
Sanita's clog utilizes leather, which will naturally stretch over time, so if you've got a new pair that feels tight, try breaking them in a bit and see how they feel. You can also try wearing some thick socks when you get them to help stretch them out as well.
If your Sanita clogs are feeling a little tight, you have a couple options to try and give yourself a little extra room. On the Sanita website, they suggest you can make slight adjustments by pinching or pulling on the adjustable heel cup, or you can also try pulling the shoe apart at the instep.
Another technique you could try is slightly rubbing some alcohol around the inside of the shoe, stuffing them with rags or cloth, and leaving them like that overnight. Beware though, overusing this technique can damage your shoes, so use moderation.
One more technique you could try is a traditional shoe stretching device, which you place inside the shoe and adjust to your size of choice, and leaving it to stretch. These are sold in most shoe stores and are designed to specifically raise the instep.
How to Clean Sanita Clogs?
Sanita's website provides specific instructions on how to clean and maintain your clogs.
For their polyurethane (PU) outsoles, you can use water and soap on a damp cloth. Make sure not to leave the shoes in a hot area while they are drying, as this may warp and shrink the leather and the clogs shape.
Four their wood outsoles, you can use warm soapy water and a cloth. When drying, make sure they are not in a hot area or in direct sunlight, as this could damage the wood.
For cow fur uppers, use a light spray of a waterproofing agent, and a damp cloth.
For embossed leather uppers, use a soft dry cloth to keep them clean.
For Nubuck uppers, you can use a suede cleaner, and a soft cloth, or spot clean using a dry cloth.
For patent leather uppers, you can use soap and water and a damp or soft dry cloth.
For PU uppers, you can use soap and water with a cloth to keep the upper clean.
With suede uppers, use a suede cleaner or a damp cloth.
Textured oil leather uppers can be cleaned with soap and a damp cloth.
Textile uppers can be cleaned with a damp cloth, unless Sanita explicitly states otherwise.
Where Are Sanita Clogs Made?
Sanita clogs were originally designed by Christian Meldgaard Anderson in 1924 in Denmark. Christian opened his own shop in 1907 in Herning, Denmark where he eventually began making what came to be known as "The Original Danish Clog", and began selling them to local retailers.
These days Sanita clogs are still handcrafted in factories located in Denmark and Poland.
Where to Buy Sanita Clogs?
Sanita clogs can be purchased directly on their website. They explicitly state that they do not sell to eBay, Amazon, or any other market sites, as they are third parties and unauthorized sellers. Sanita clogs bought from these sellers cannot be guaranteed for their quality, and are not valid for the Sanita warranty, return, or exchange policy.